"Bang With Friends" Settlement Provides a Cautionary Trademark Tale for Eager Startups
This March, Daliah Saper attended Austin's signature South by Southwest festival – the ever-popular and influential set of film, interactive, and music shows and conferences held annually in the blue-dotted Texas state capital. While this year celebrates the festival's 27th year in business, it also marks the one-year anniversary of SXSW's legal dispute with the app-maker formerly known as "Bang With Friends." Just last year, the South by Southwest conference organizers slapped "Bang With Friends" with a cease-and-desist letter for the salacious startup's unsanctioned use of the "SXSW" mark in its special "Bang With SXSW" edition. Unfortunately for Bang With Friends Inc., this would not be the last of its legal troubles.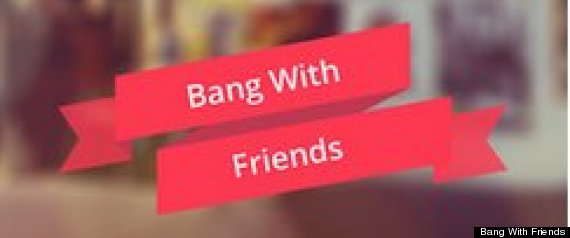 Last July social gaming company Zynga – best known for its hugely popular Facebook-based game "Farmville" and insanely additive mobile app "Words With Friends" – filed suit against "Bang with Friends" (an anonymous hookup app) as a result of the bourgeoning startup's unauthorized use of the "With Friends" moniker in its app and company name. The suit, in addition to alleging a slew of federal and common law trademark claims, sought to prevent Bang With Friends Inc. from using the "Bang With Friends" mark in connection with "any social-networking applications" in the United States.
After a three-month-long quarrel, the two parties finally reached an out-of-court settlement in September. Although the financial terms of the settlement remain confidential, in an email to Bloomberg News, "Bang With Friends" acknowledged Zynga's "trademark rights . . . in its with friends marks" and said that it was taking steps to change its corporate name and rebranded its services. The legal saga provides a cautionary tale to all up-and-coming startups that overlook or ignore the legal minefield that is trademark law.
THE DISPUTE
In January of 2013, Colin Hodge and Omri Mor co-founded the social networking app "Bang With Friends." The app, now called "Down," matches up Facebook friends anonymously for casual sex. "Down" works similarly to a speed-dating session: a user scrolls through his or her Facebook friends, anonymously marks whether or not they want to "hang" (or possibly hook up with) another, and if the other person (without knowing they were marked) reciprocates the interest, then the two of them are notified and can chat through the app's direct chat system. Inventive? Yes. Bawdy? Perhaps. But the real question is whether the app's name "Bang With Friends" (a not-so-subtle evocation of Zynga's "Word With Friends") is in fact legal.
Hodge and Mor assumed the name was fine; Zynga disagreed. And because trademark law requires owners to police the use of their marks in order to maintain their rights in those marks, Zynga filed suit against Bang With Friends Inc. Indeed, in its complaint, Zynga highlighted the fact that it "diligently police[s] its rights" in the 'With Friends" mark through cease and desists letter and opposition proceedings in the United States Patent and Trademark Office ("USPTO").
THE LAW
While a trademark can include any word, symbol, or device used to identify and distinguish goods (and services) in commerce, some words are so generic and some phrases are so descriptive that they preclude trademark protection altogether. At first glance, it would seem rather ridiculous that a social gaming company like Zynga can trademark the phrase "With Friends." It may also seem absurd that "Bang With Friends" would ever be confused with the game "Words With Friends" or its parent company Zynga.
But Zynga's lawsuit did not simply allege that "Bang With Friends" infringed on any single mark; rather, Zynga claimed that the app's name infringed on what Zynga called its "family of games" containing the "With Friends" mark. These games include "Words With Friends," "Scramble with Friends," "Hanging With Friends," "Chess With Friends," "Matching With Friends," "Gems With Friends," "Running With Friends," and "Games With Friends." Indeed, in its complaint against "Bang With Friends Inc.," Zynga stressed that the "With Friends" brand is "strong" (with tens of millions of users) and "has been associated with one company – Zynga."
In other words, Zynga is trying to say that Bang With Friends Inc.'s use of the name "Bang With Friends" for its social networking app would be like Burger King calling its new slushy drink a "McSlushy." Just like McDonald's owns the "family of names" using the prefix "Mc," Zynga argues that it owns the "family of names" using the phrase "With Friends" – at least when used on connection with an online social networking application.
The USPTO apparently agrees. As Zynga pointed out in its complaint, the USPTO has rejected multiple third-party efforts to register marks using the WITH FRIENDS suffix, including "Crosswords With Friends, "Yacht With Friends," "Fitness With Friends," Fantasy With Friends," and "More Fun With Friends." As the USPTO put it, "given the similar of the marks and relatedness of [Applicant']s goods and services to the goods of [Zynga], confusion as to source is likely." Simply put, Zynga and the trademark office believe that the consuming public would likely recognize all apps flanked with the "With Friends" moniker as originating from a single source – Zynga. In fact, some media outlets reporting on this very trademark dispute bolster this conclusion.
THE TAKEAWAY
Unless you are taking a calculated business risk, you should never assume that using another company's trademark, in part or in whole, is a good idea. The "Bang With Friends" saga illustrates the fallout of imprudent trademark practices: A highly successful app (one that claims over one million users and over 200,000 "matches") was needlessly bogged down in legal disputes in its first year of doing business.  A small initial investment in legal services is nearly always much cheaper than the seemingly inevitable future expenses.